If you're the owner of an HTC VIVE or any other high-end virtual reality gaming device, consider yourself one of the lucky ones who have ascended into that rarefied air of amazingly immersive VR gaming! As VR games catch on, developers are making games for all sorts of gaming genres – the casual genre being one of the most popular.
We're still in that novelty stage where developers can afford to create games that aren't so much games as they are exploratory simulations that demonstrate cool and addictive virtual reality experiences like shooting up a gallery at a carnival, or preparing a sandwich while fumbling around with a toaster. This article is about fun and casual games that you can quickly jump into and start playing right away without any real expository knowledge. They're quick to learn, perfect for showing off to your friends and really, really fun in a simplistic way. Here are seven fun and casual VR games for the HTC VIVE!
1.) Nvidia VR Funhouse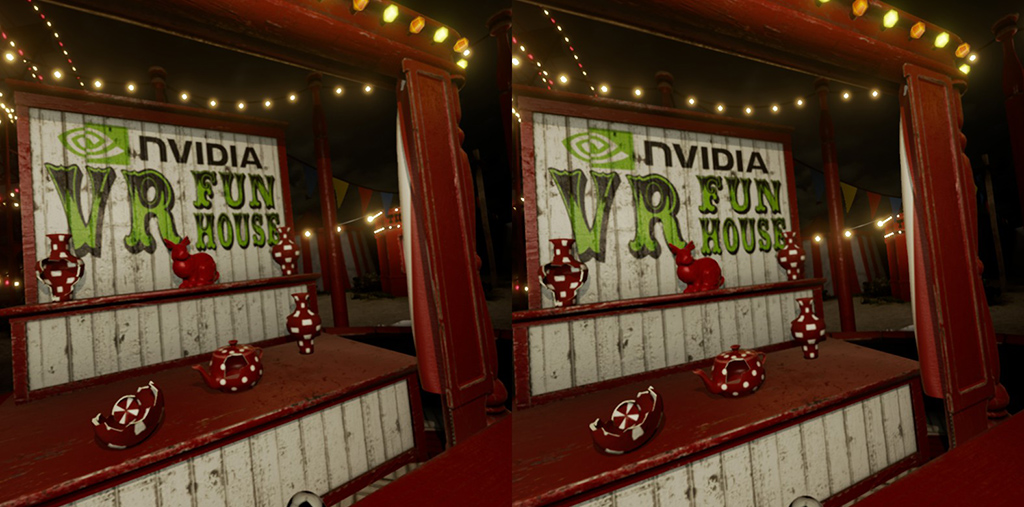 If you enjoyed visits to the local carnival when you were a kid, then you'll be glad to know that you can save your money and just load up Nvidia VR Funhouse and start playing all of your favorite carnival-themed games for free. Revisit old nostalgic games like the shooting gallery, Whack-a-Mole, water cannons, skeet shooting, archery, and much more.
First off, this game basically centers around shooting mechanics, which I must say are spot-on is terms of accuracy and the feeling that with every movement of your body, you actually feel like you're affecting the outcome of your trajectory. This is very important in games like this that hinge its entire design on mechanics like these. The best part about Nvidia VR Funhouse is that it's totally free to play and you can dive right into immersive gameplay without wasting time on a tutorial. The graphics could be better, but it's hard to argue with free.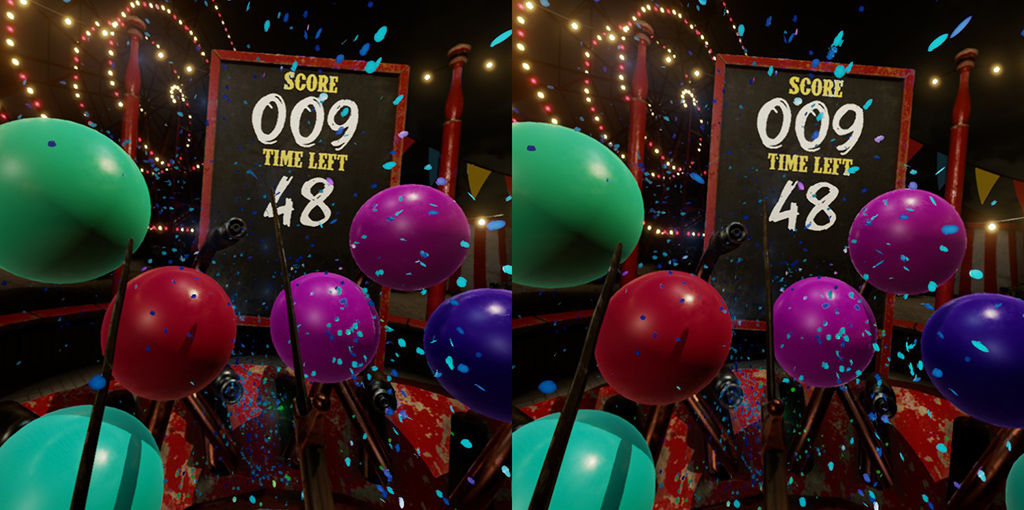 Nvidia VR Funhouse was developed by Lightspeed Studios and published by Lightspeed Studios. It can be played by anyone. Download it now from Steam by clicking here.
2.) President Erect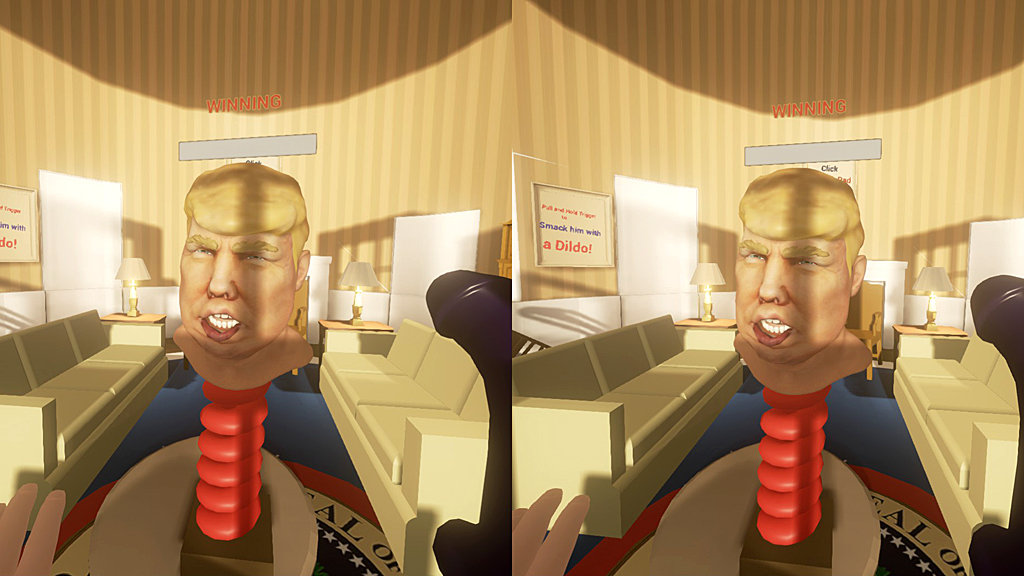 It's been about three months since Donald Trump was officially elected the President of the United States. Are you still feeling frustrated and angry? If you answered yes, then I have the perfect remedy for your post-election rage. "President Erect" is the perfect therapeutic VR game that is perfect for letting out your grievances in a completely cathartic way! After loading up this free VR simulation game, you'll find yourself in a presidential office with a bobbleheaded dummy of Donald Trump himself. If you turn around, you'll find a choice selection of "weaponry" with which to smack, beat and knock the Donald's VR simulacrum! It's really good fun if you've got an axe to grind with the Orange one. Give it a try and tell your friends!
Note: President Erect contains sexual content and is not recommended for kids. It was developed by Ape Man Robot and published by Lines Media Corp. Download it from Steam here. 
3.) Smash Party VR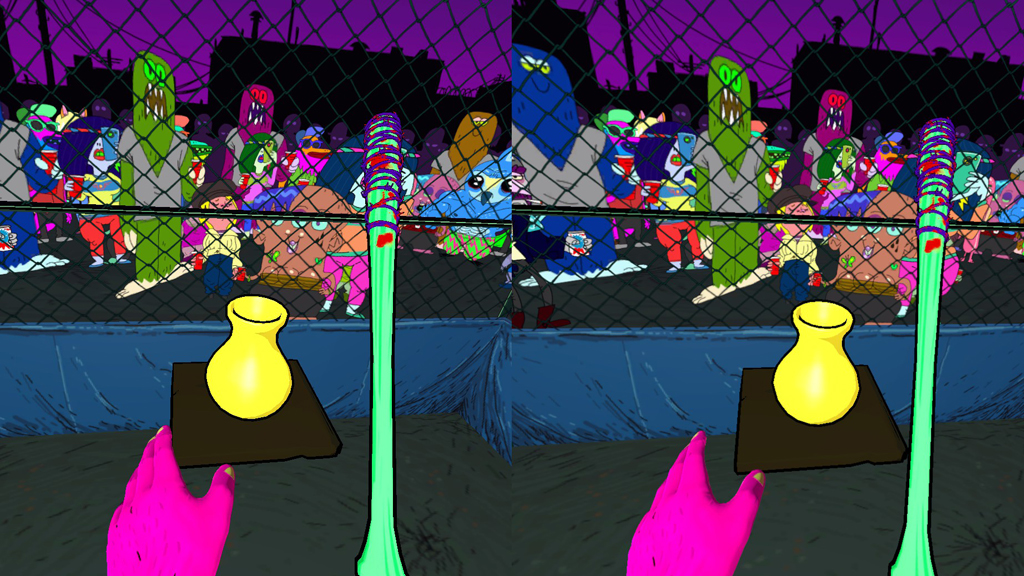 Smash Party VR is what casual VR games are all about. Just pure mindless fun! Relieve some much-needed stress when you load up Smash Party VR (also free) and find yourself in a caged area, armed with a bat and surrounded by pretty porcelain plates, cups, and other crap that need to be instantly destroyed. Smash Party VR utilizes all of the directions around and gives you tons of stuff to smash and demolish. Complete levels in record time to compete in fun mini games! Get your smashing down to a rage-fuelled science so you can rank on the leaderboards! Oh yeah, along with its fun art and animation style, Smash Party VR also comes equipped with a fun punk rock soundtrack as well. There's nothing quite like charging up your spiked bat and bringing down on a coffee table and seeing it splinter into smithereens!
Smash Party VR is appropriate for everyone to play. It was developed and published by Viacom NEXT. Download it here.
4.) Rec Room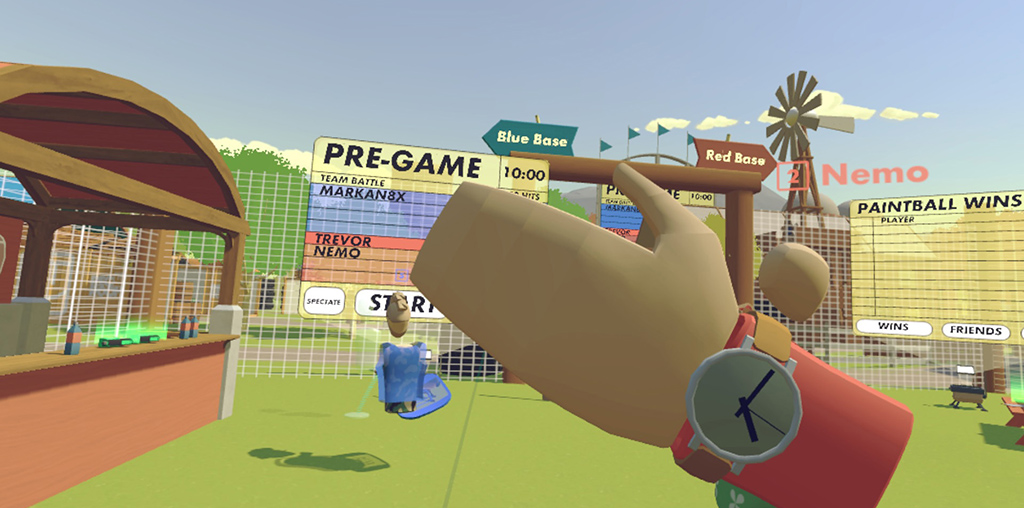 Rec Room is an online multiplayer VR game with sports and casual gameplay elements. This massive game has so much to offer in terms of variety of gameplay and terrific multiplayer and co-op opportunities. You feel like you're in a virtual YMCA and you have a litany of games in which to enjoy and play. Team up with friends and take on vicious 11-year-olds in VR paint ball! Smack balls around in zero-gravity paddle ball! Take the virtual stage and act out your clue word in virtual reality charades!
Feel free to meet and talk to people from all around the world. Choose your avatar and keep score as you mix it up in virtual game lobbies. Rec Room takes literally zero time to learn. It's amazingly intuitive and highly addictive as you marvel at all of the wonderful and awesome things you can do in casual VR.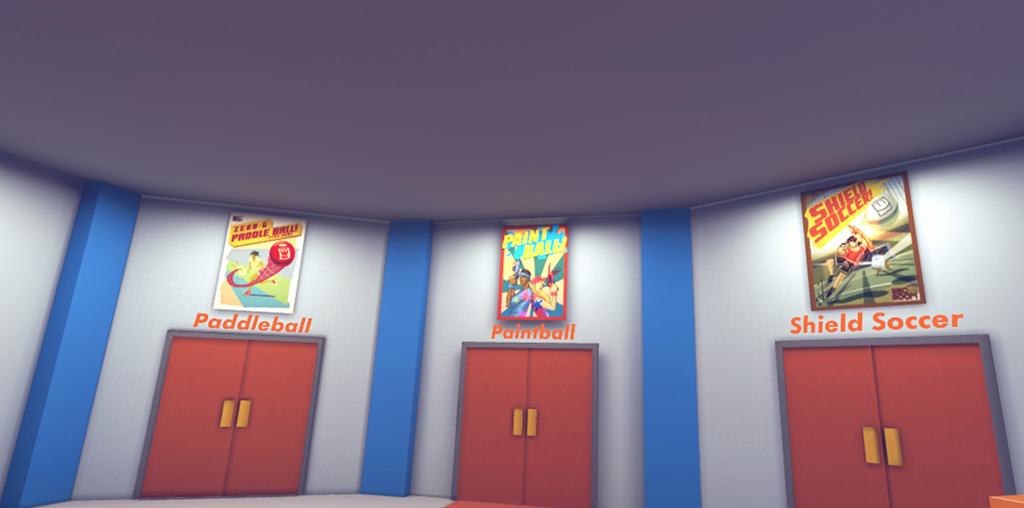 Rec Room can be played by anyone. It was developed and published by Against Gravity. Check it out here.
5.) Accounting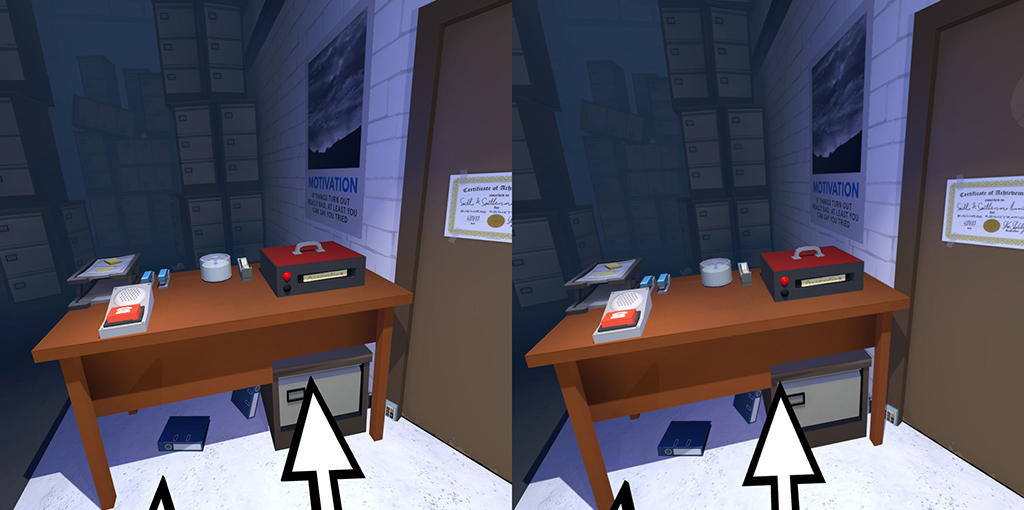 Accounting is a zany VR game developed by Crows Crows Crows and Justin Roiland of Squanchtendo and absurdly popular animated cartoon, "Rick and Morty." The game starts off with you situated in an office room and some hyped-up voice on the phone is telling you about how virtual reality has changed the boring medium of accounting for the better and you're the first one to try it out.
After you put the VR headset on in the virtual reality game (I know, very meta) that's where the train goes completely off the rails. No longer in the office room, you find yourself a deeper VR level within the VR game you're already playing. Sound confusing? Well, it is and it's also completely absurd with the game nudging you to complete silly tasks to further traverse until you reach the deepest virtual reality level of the game. Filled with goblin kings, talking trees and singing skeleton heads, Accounting seems like a couple of comedians and developers got together to make the most unhinged and off-the-wall game they could come up with. In that regard, they've succeeded.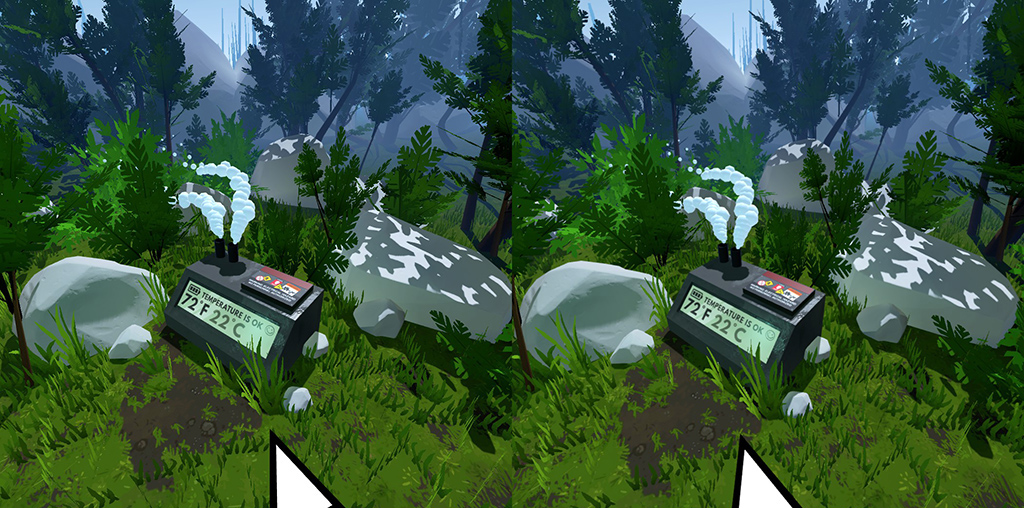 Accounting contains scenes of violence and plenty of profanity. Get your silly on in VR and download it here. 
6.) VRChat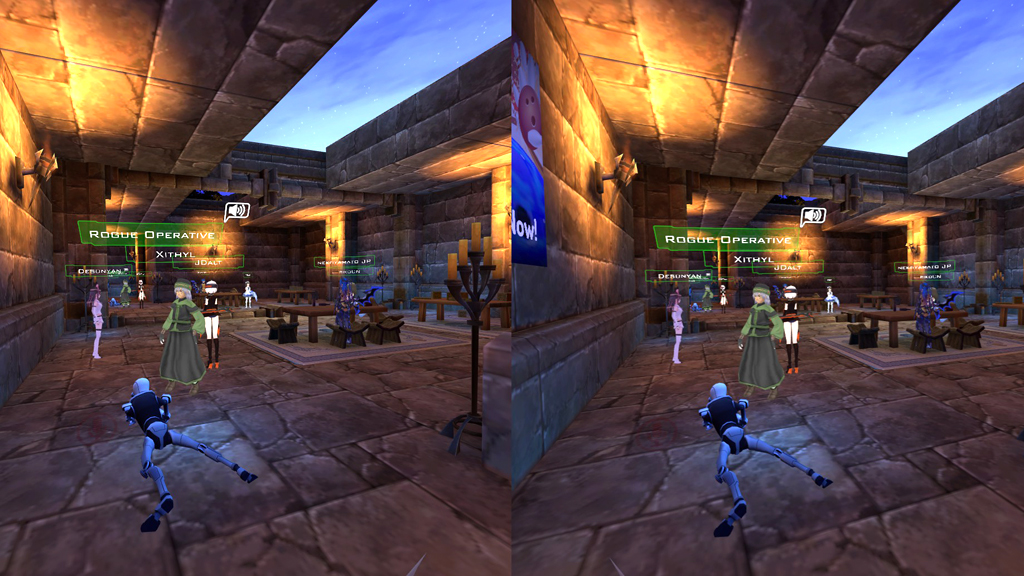 VRChat is going to usher in a very exciting era of social media and also revolutionize the way we interact with people, especially in virtual reality. VRChat is a massive multiplayer VR odyssey that allows you to roam around vast virtual worlds safely behind any avatar you choose. Your microphone comes into play with VRChat as you can literally stroll up to a group of ninjas and orcs and join in conversation. If someone is annoying you, just mute them. Get bored? Jump into the many interactive game rooms and play competitive games like Capture the Flag. Or venture into the movie theater and have a seat and check out Youtube videos with your virtual buddies. VRChat uses spatial audio really well so that it mimics real-life surroundings. You even have the option of creating your own custom VR world for other people to lounge in. How freaking cool is that?! Also, VRChat was ingenious in designing all of the ways you can emote as you're interacting with other people, from complex hand gestures to lip syncing on your avatar while you speak!
VRChat hasn't even scratched the surface of what I think will be a teeming experience for players as virtual reality becomes more available to more people. It's still in early access and it's completely free to play. Download it here.
7.) Job Simulator
Job Simulator is exactly what it sounds. Now you may be thinking "Boy, that game sounds terribly boring!" But that's because you haven't played it yet. Job Simulator isn't a traditional game in the sense that it has clear objective. It's a pure simulator but unlike any simulator you've ever played.
Job Simulator carries a playful sense of humor over its four job scenarios: restaurant cook, convenience store clerk, car mechanic and office worker. The scaling, or virtual representations of locations and items in VR space is dead accurate, meaning your brain will accept the aforementioned job scenarios without any sense of disbelief. It's extremely immersive and dynamic in that every item you manipulate in VR has real-life attributes. Plates will break. Bottles will spin. You can definitely tell that the developers put a lot of time into perfecting the physics of this game and that's why it's so maddening fun!
I caught myself juggling fruit just to see if it was possible. I mixed an orange in the blender to see if the base liquid would turn a reddish hue. This will appeal to the kid in you all over again.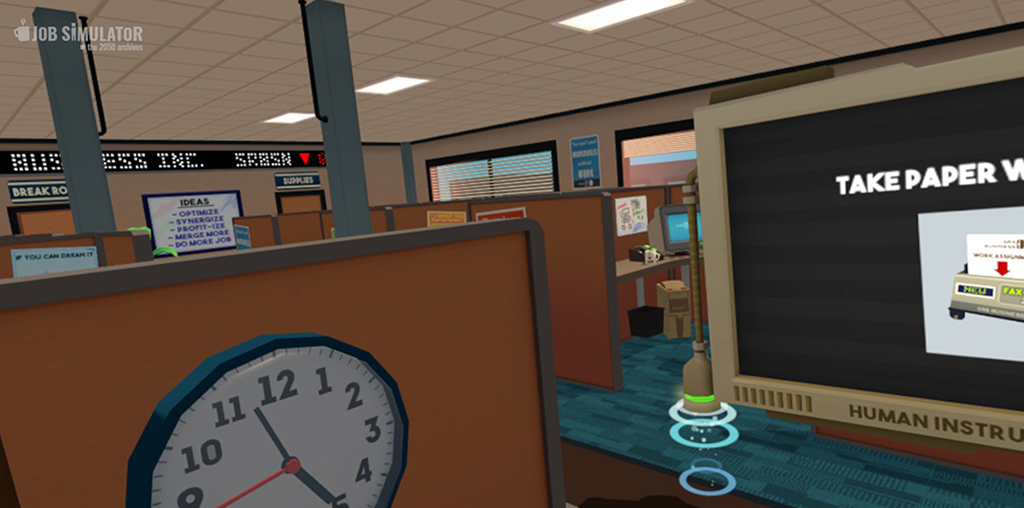 Job Simulator was developed and published by Owlchemy Labs. You can purchase it from Steam here.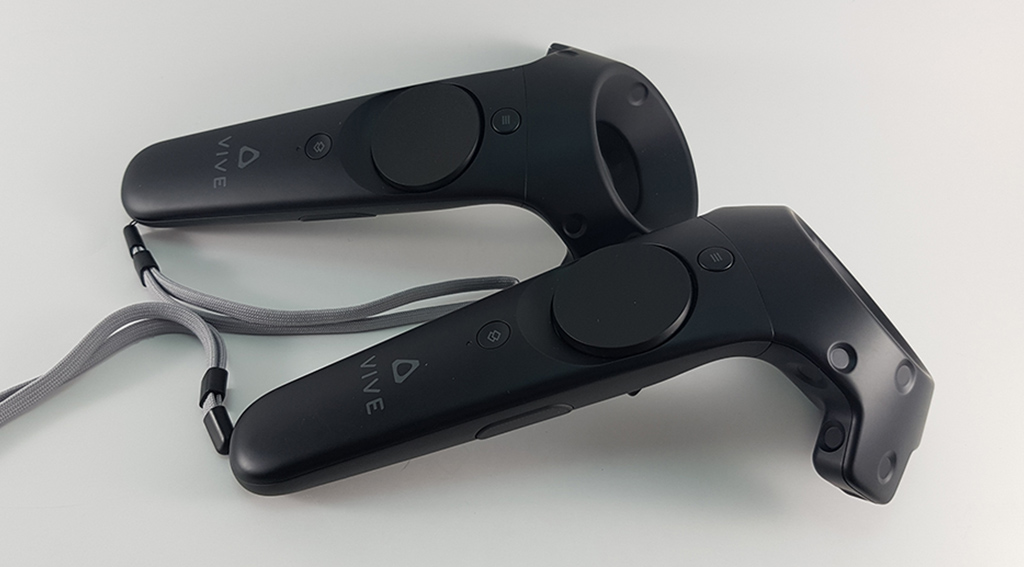 If you have a VIVE, go on out there and find some causal VR games that appeal to you. Each day brings more and more titles to enjoy. Check back for new reviews of leading VR apps and games.