With VR games taking the virtual reality world by storm, it's truly amazing to see how a lot of these "games" aren't games at all, but creative and immersive VR experiences that aim to take users on for a psychedelic ride.
This is what it means to be a VR developer these days. We're still in the novelty stage of it all and the fact that a lot of developers are cranking out VR experiences to shock and amaze instead of endless shooter games is an interesting afterthought. Case in point, I "played" a legitimately horrifying VR experience called "Abe VR"  where I found myself in a dark basement room with mutilated bodies scattered everywhere. Then, a sleek-looking robot shows up and starts talking to me in a British accent. The robot tells me he's been obsessed with finding its lost sense of humanity and then it dawns on me that he's been digging for it in the strewn body parts of his masters. There's no clear objective to these games, and there's no scoreboard so why call them games. No, they're VR experiences.
Get more out of your VR with my list of wildly cool and imaginative VR experiences.
1.) Trials of Tatooine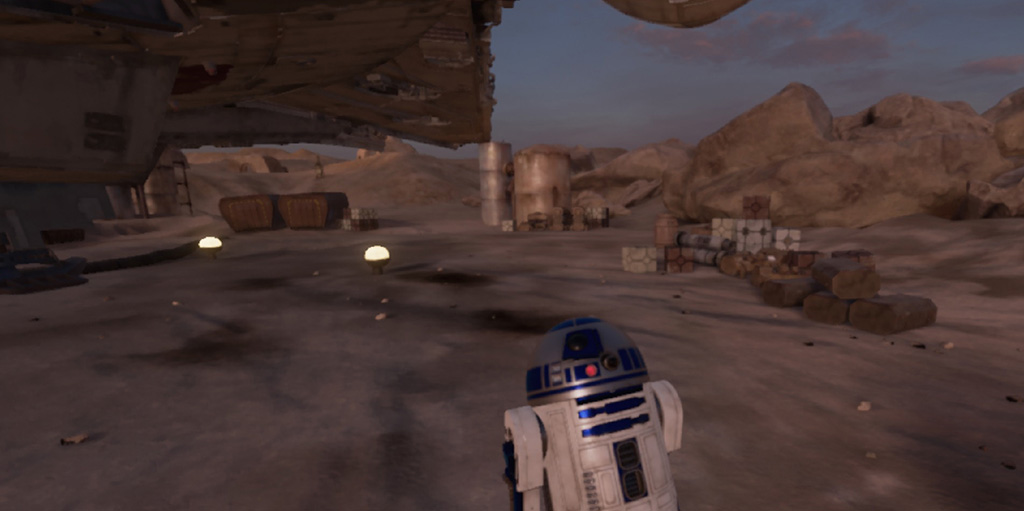 What better VR experience to lead this blog post than a "Star Wars" game where you can freely wield a real light saber? In this short VR experience, you play Luke Skywalker and you're doing maintenance work on the Millennium Falcon when all of a sudden, you get attacked by storm troopers! Your inner fanboy will be screaming in pure glee when your light saber flashes on. Deflect laser blasts back at the enemy! Even though Trials of Tatooine is very short, it captures the pure ecstasy of waving around a light saber perfectly.
Trials of Tatooine was developed and published by ILMxLAB. Awaken the force here.
2.) ABE VR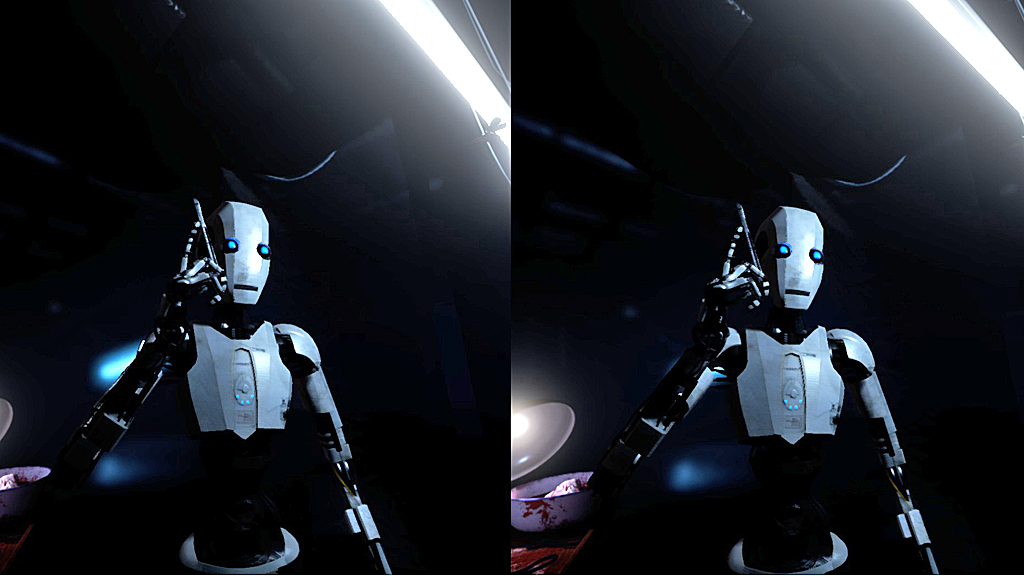 Imagine coming to your senses in a dark, dim laboratory with an elegant-sounding but quietly menacing robot doing a creepy monologue about self-awareness. The weak blue overhead lamp shows the robot wielding a bone saw just inches away from your virtual scalp. ABE VR is a very short exercise in VR storytelling and manages to conjure up feelings of discomfort and unnerving terror.
Using excellent motion capture and an ominous soundtrack, ABE VR is methodical in its slow-burn approach until its screeching climax. If this is what developers mean when they tackle more storytelling narratives in VR, then I'm all for it.
ABE VR has an ESRB rating of M for Mature for scenes of intense violence and blood. It was developed and published by Hammerhead VR. Check it out here.
3.) Colosse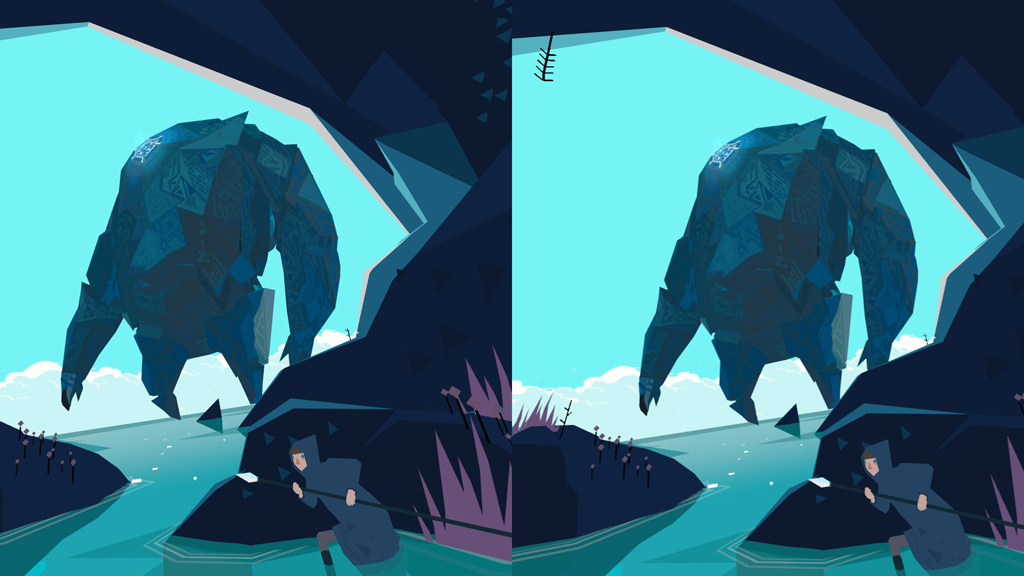 Colosse is a storytelling experience using simple but dazzling polygon artwork. You observe more than anything in this hyper-immersive VR experience. A fisherman scurries to the shore when a monolithic titan looms overhead, the sheer size of the creature's body frightening him. The titan's skin is aquamarine and shimmers like polished crystal.
What you're witnessing is not a game, but more akin to a visual fairy-tale caught in VR. There is a quiet narrative to the events here and a moral to the tale. This is what virtual reality is capable of. It's more than just blasting monsters with really cool-looking guns. VR can make us think, ponder and come to thoughtful conclusions through the immersion of its frightful art. No other medium puts you in the center of the spectacle like virtual reality does.
Colosse was developed by Colosse Team and published by Fire Panda Ltd. Experience it here.
4.) Cosmic Sugar VR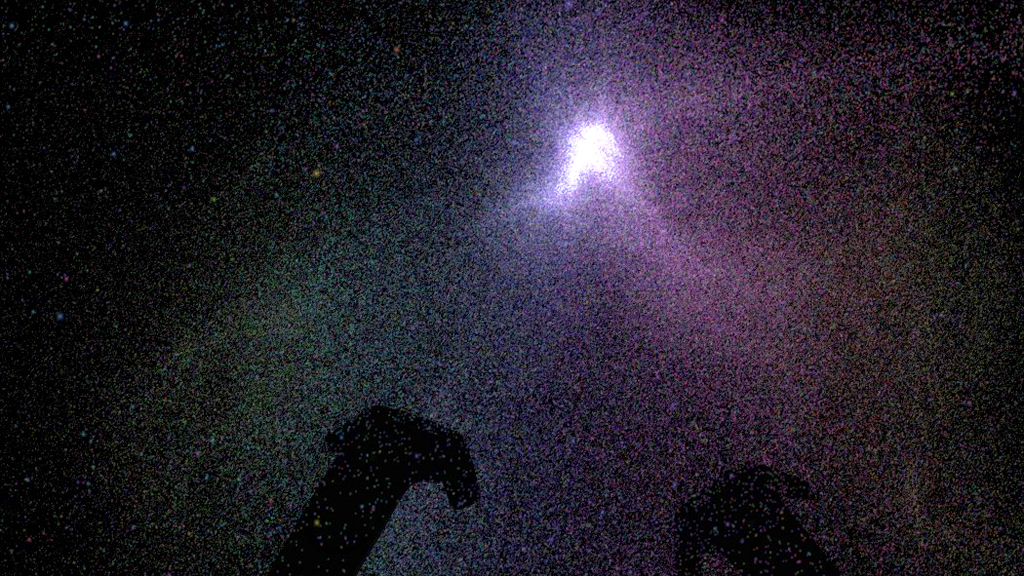 Playing Cosmic Sugar VR will make you feel nothing short of a god creating spirals of galaxies and universes with just the flick of your wrists. If nothing else, this tech demo is just flat-out breathtaking with crazy visuals being spawned at a frenetic pace. There's no story. No menus. After putting on your VR headset, you simply move your HTC VIVE wand controllers around and marvel at the beautiful billions of cosmic pixels un-spooling from VR creation.
I highly recommend putting on some music and losing yourself. It's free. It's spiritual and you won't forget it!
Cosmic Sugar VR was developed and published by David Lobser. Check it out for free here.
5.) Senza Peso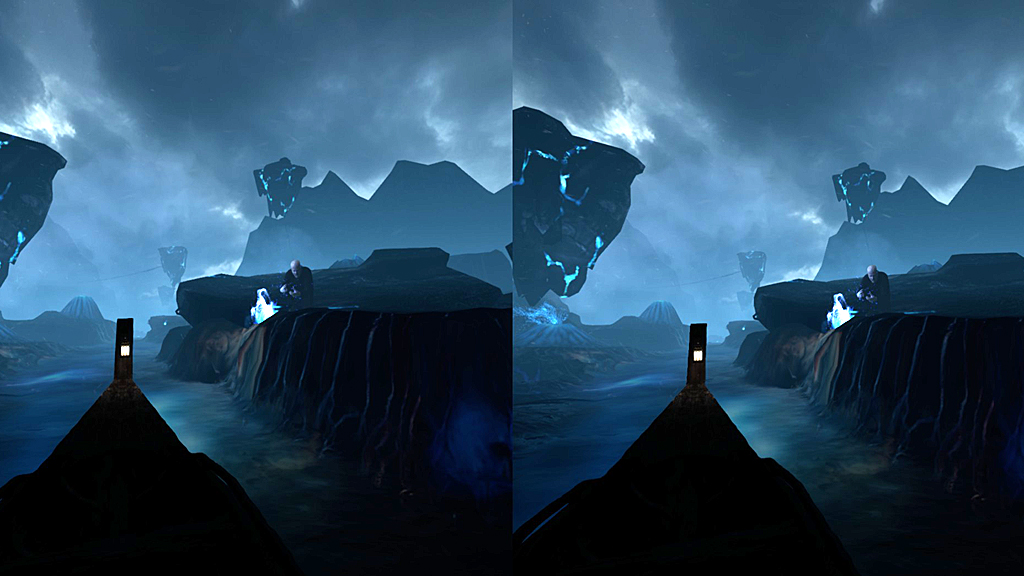 Journey into the afterlife as a recently departed soul! Senza Peso is a great example of how there's just no telling what virtual reality experiences are capable of when the only limit is one's own imagination. There's not much else to do in this VR experience than turn around in all directions and constantly marvel at the neon-lit underworld that's bursting with gloomy beauty. You're on a psychedelic ferry being ushered through the bowels of a beautiful afterlife full of amazing visuals and poetic grace. The graphics may be a bit dated, seeing as, as of this writing, Senza Peso was released nearly a year and a half ago. \
But it's free and it's a nice break from reality. Roam around through trippy underworld here.
6.) Surge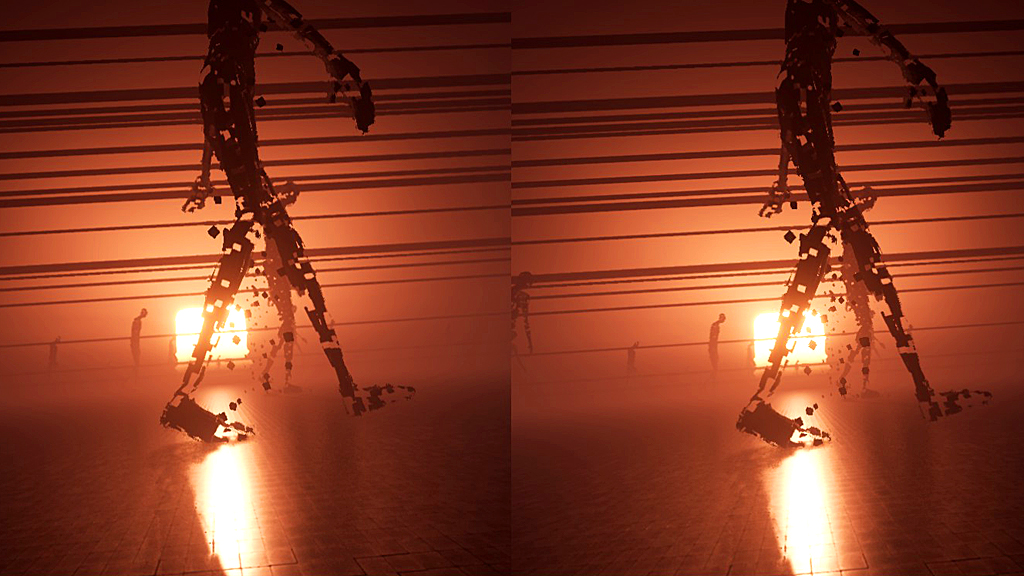 Surge is an awesome VR music video especially if you're already a fan of EDM! This pulse-pounding experience will send you on a groovy trip chock-full of dancing pixels and synesthesia-laden visuals. You find yourself on this beautiful electronic landscape with northern lights magnetizing colors in the sky and then come giant towering beings walking in syncopation with the music.
If you're looking for VR music videos that will put to shame any other music visualization that came before it, Surge VR is blow your mind with its free-wheeling creativity. This is what the future of VR music videos looks like.
7.) VRSailing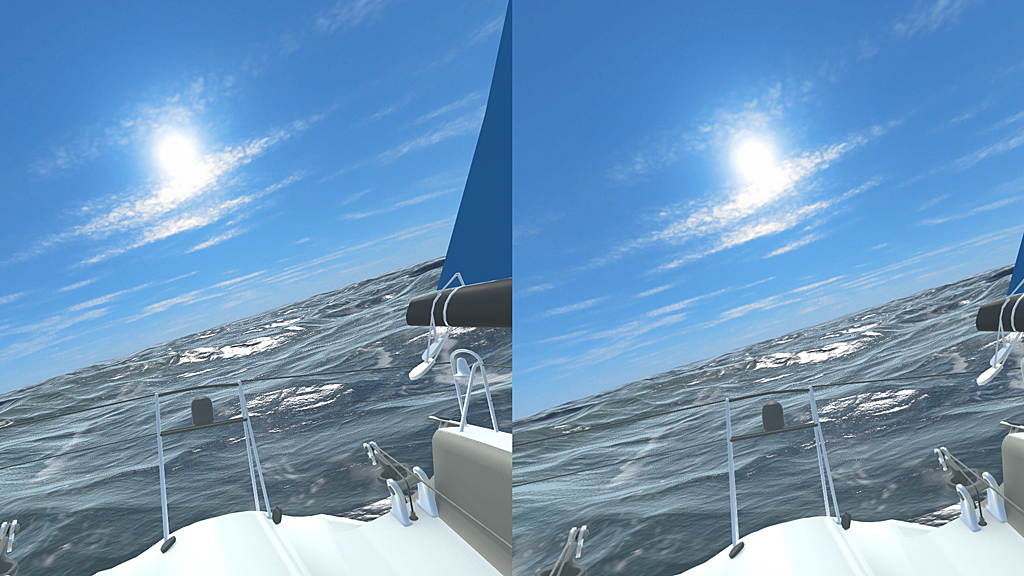 Did you have a long day at the office? Do you need to just get away from it all? Do you also happen to have an HTC VIVE at home? Well, if you're looking for a tranquil virtual reality experience that you can just immerse yourself in and relax, you must try BeTomrrow's VR Sailing game.
There's not much to it besides a flashy-looking sailboat, the high seas and you at the mast. VR Sailing puts you in peaceful control of a sailboat with three options to change your environment from either sunny, overcast and night-time. VR Sailing also features a dynamic sun and awesome high-end water reflections as you smoothly cut across majestic water currents. It's the perfect game to find  your inner calm.
Take an exhilarating sailboat ride in VR!
8.) Google Earth VR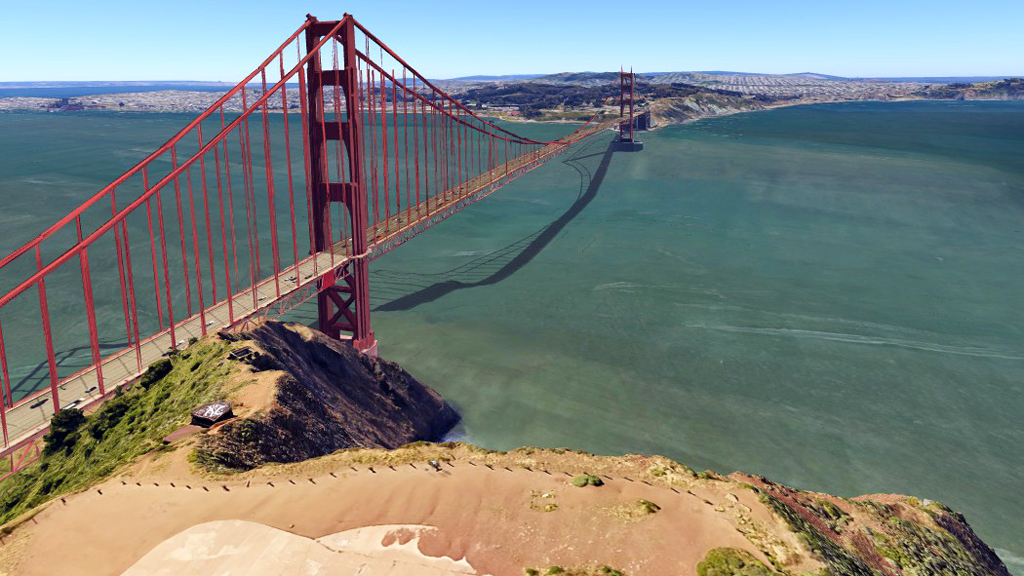 It goes without saying that Google Earth VR is tailor-made for virtual reality. Now you can appease the wanderlust inside of you by instantly globe-trotting around Planet Earth. Google Earth VR comes pre-loaded with beautiful points of interests like Tokyo, New York City and Rio de Janeiro. Navigation is made simple and intuitive on the HTC VIVE controllers. One flick of a button and you'll find yourself rapidly zooming in on your chosen location from the reaches of space!
Your surroundings like buildings, roads, and general infrastructure are generated pretty fast and while the graphics aren't super clear, it's still pretty impressive what Google Earth VR can do. This VR experience is free and doesn't just appeal to geography nerds. Visit your town. Travel to faraway exotic locales. The perspective makes you feel like a giant who is overlooking his domain. It's definitely worth a look.
Leave your passport at home and visit anywhere you want in the world!
9.) Adult VR Experiences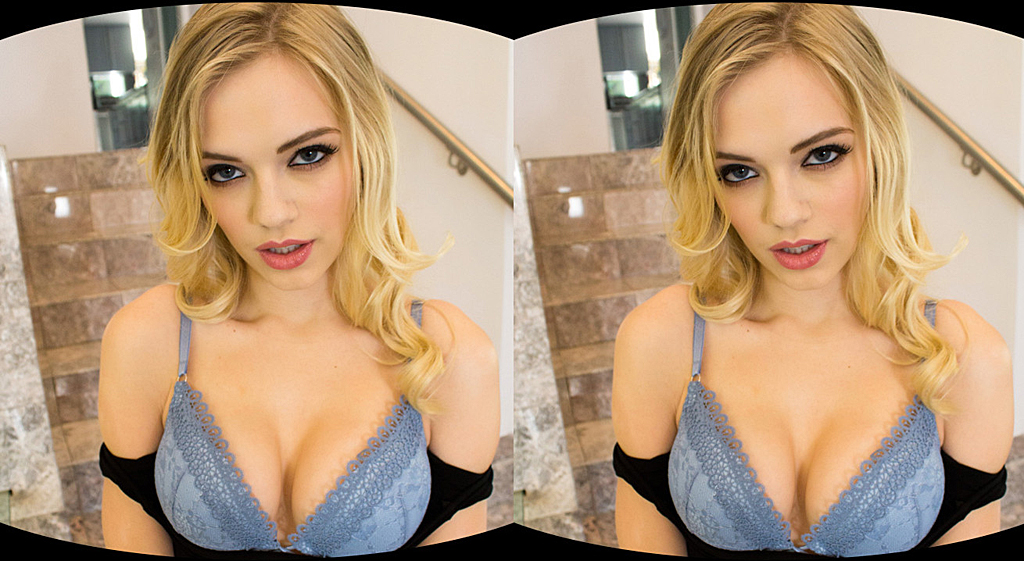 All of the aforementioned VR experiences encapsulate everything from VR music videos, exploratory scenarios and even philosophical experiences. But I would be remiss if I didn't mention one of the most obvious immersive experiences and that would be adult VR erotica.
Let's not kid ourselves here. Virtual reality porn is on everyone's mind and while there's not many adult studios who have perfected the art yet, I do want to take the time to mention one studio in particular who has been a driving force behind the nascent product that is virtual reality porn. That company is www.WankzVR.com.
These guys rose out of nowhere in 2016 to become the leading adult virtual reality company, as evidenced by multiple industry nominations. They're often praised for their immersive narratives, story lines and stellar casting choices. As one who is personally subscribed to WankzVR.com, I have to agree on all fronts. WankzVR.com is loaded with preview trailers so you can see what this phenomenal technology can really do. Check out them. You won't regret it!
There's so much fun stuff to check out on the VIVE. You'll definitely have your hands full!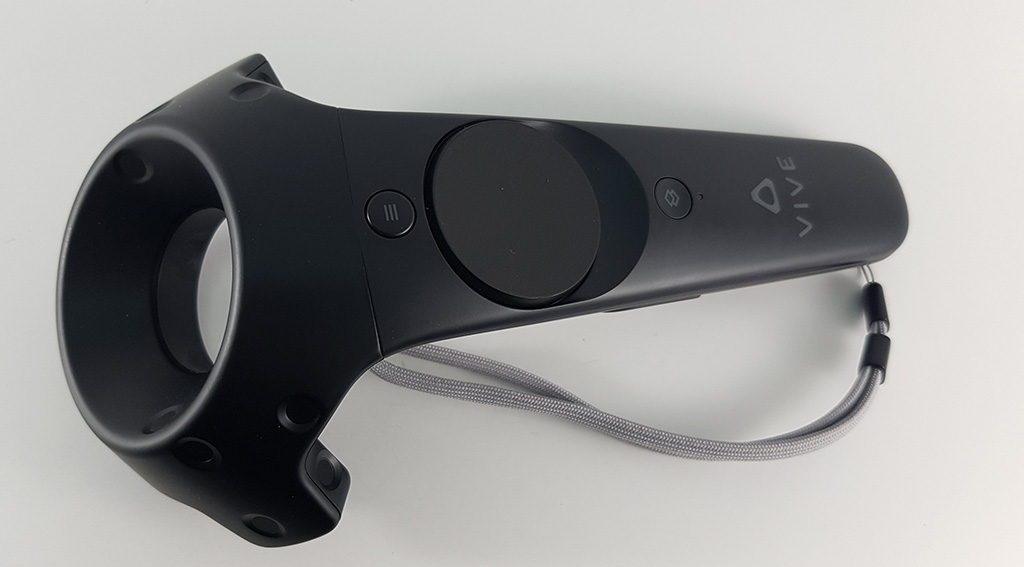 Try out some premium VR with VIVE if you haven't already.